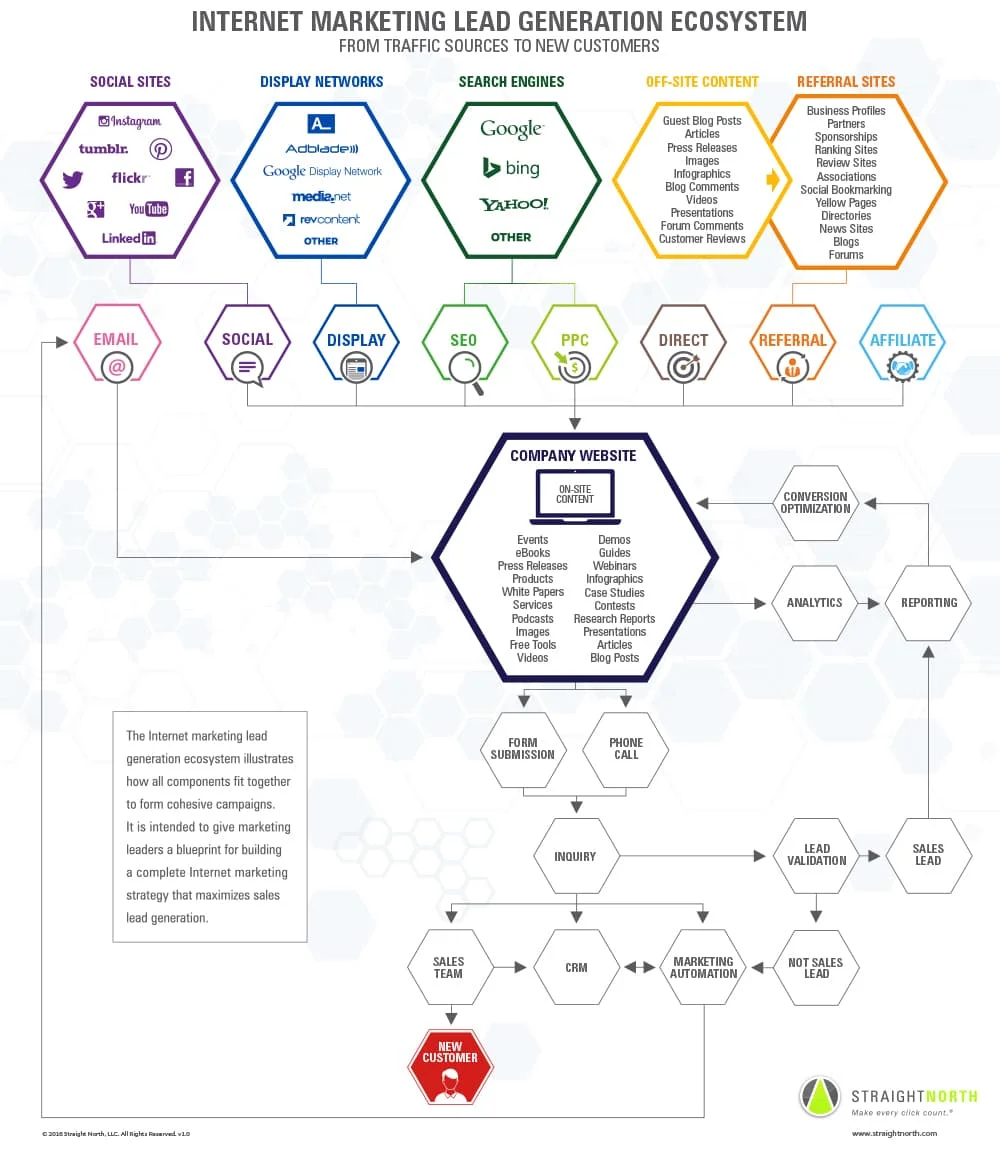 Like a car, your lead generation strategy can run smoothly if everything is operating correctly, but if one piece—even the smallest part — isn't performing well, that can lead to a disaster and result in you losing leads.
That's why we created the "Internet Marketing Lead Generation Ecosystem" infographic to help marketers understand how multiple online channels play a role in generating leads and sales. The infographic serves as a blueprint to:
Gain a better understanding of how online components work together in creating an effective online lead generation campaign;
Identify what holes are in your current lead generation strategy; and,
Discover new alternatives to optimize your current campaign.
By Brad Shorr, director of content strategy at Straight North
---
GDPR Summit Series
is a global series of GDPR events which will help marketers to prepare to meet the requirements of the GDPR ahead of May 2018 and beyond. Further information and conference details are available at
http://www.gdprsummit.london/
---
---
comments powered by

Disqus